Welcome to the Wisconsin Women's Network
Our Mission: The Wisconsin Women's Network is a coalition of organizations and individuals that advances the status of women and girls in Wisconsin through communication, education, and advocacy.

We are in the process of redesigning our website!  This site still has a ton of information on our organization, publications, and ongoing projects, but for updates on upcoming events or WWN news, visit our blog at wisconsinwomensnetwork.wordpress.com, or check out our Facebook at facebook.com/wiwomensnetwork! We appreciate your patience in this interim period.  As always, if you have any questions or concerns, feel free to contact us at info@wiwomensnetwork.org.
News & Events
Liquid error: undefined method `posts' for nil:NilClass
Special Projects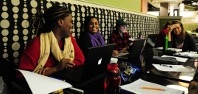 Wisconsin Women's Network's current special projects:
Issue Highlight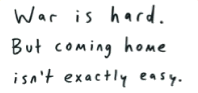 Download a newly updated copy of Women in Boots: Marching Home.
The Women Veterans Task Force works to create resources to eliminate the difficulties women veterans face when they return home to restart their lives.
New: Read our Blog: Forward Women!
New: Find us on Google+